Five things worth knowing this week
Loving Spring Dance Concert.  So this was new for me . . . I had never been to one of our Spring Dance concerts.  Well knock me over.  It was just too much fun.  Opening the show is a delightful and heartfelt "Ten Year Tiara" ceremony where we recognize students that have been studying dance for 10 years.  That's accomplishment enough if the person is 18, but even more when we're talking about someone who has been dancing since she was two or three!
In this case, Arianna (far left) is 13, Kelsey (next) is 18, Kaylee is 13, and Sadie is 12.  The younger dancers are their "Dance Duos".  For Nutcracker and the Spring Concert, we pair a younger and older dancer together for the week.  They share correspondence, gifts, check-in with each other during the shows, and present the Tiara to the Ten Year Recipients.  Great for mentoring the younger dancers.
The show was delightful.  Opening act was the ever popular Alice in Wonderland (and weirdly, that was the theme of the Open Space gala which I also attended), a production that included more than 100 (or was it 1,000,000) of our young dancers.  After the intermission our experienced dancers laid down some brilliant original works to the sounds of Music at an Exhibition.  I've seen a bit of dance in my time, and I have to say we have much to be proud of here.
And finally, enjoy some fun backstage pictures.
Loving Late Start Art. Hats off to our Late Start Arts instructors for another year full of engaging, creative and multi-disciplinary activities. Spring term included  5 instructors, 26 kids and a way lot of fun! Students in grades K-1 journeyed to Greece, Mexico, Sweden and Australia exploring cultural stories, creative drama and art at each stop. The older group of Late Start Arts kids studied the art and science of  light as they created unique projects, including kaleidoscope lights, illuminated treasure boxes, light up journals and mosaic mirrors.
Loving our new stairs.  Facilities Manager and tools maven Ian Metler worked his much needed magic on the back steps of our beloved Blue Heron building.  Step by step, we're loving on our wonderful old building.
Loving our Schools Part 1: VHS students working on a public art installation piece had the enviable opportunity to visit Bob Powell's shop to discuss the history of his waterjet machine, get a demonstration, and discuss the design of their work.  Ela Lamblin is the teaching artist in this VAIS residency and students are collaborating on the project from Elizabeth Gleb's Physics class and Kristen Dallum's Art class.  Look for more on this coming soon, with an unveiling of the piece on June 22nd!
Loving our Schools Part 2: Last night the product of an incredible partnership between Stephen Floyd's Theatre Arts class and UMO teaching artists Elizabeth Klob and Maria Glanz was presented at the VHS theatre. Through this residency students explored themes of the modern (and really universal) teen experience, and created a unique piece of devised theatre entirely created by the collective group.  Titled Iso/Con (short for isolate/connect) the performance piece was a series of interweaving vignettes, at times funny, at times heartbreaking, but always honest and brave. Congrats to these students!
Loving our Schools 2.1 In other VAIS news residencies with Martha Enson, Bruce Morser, and Mik Kuhlman are in full swing as students at McMurray and Chautauqua explore creating character through masks, Mayan culture through physical theatre, and the birds of Vashon with small and large scale drawing.
Finally, and this is actually a sixth item, the theme of this Fish Wrap is clearly LOVE.  Part of it is a bit of self-therapy.  Sometimes you have one of those weeks when you find lots of things to be crabby about.  Sometimes you forget to count your blessings.  Sometimes you forget to stop and feel love, to stop and give love, to stop and be love.  So I wrote about loving what goes on here at VCA.  And in doing that I got to thinking about love songs.
Well of course there are a million lists. Just thinking about the top ten from this one put a bounce in my step (and I'm showing my vintage with this selection).  How about you?  I posted the first video, you can find the rest!
1  "God Only Knows" by the Beach Boys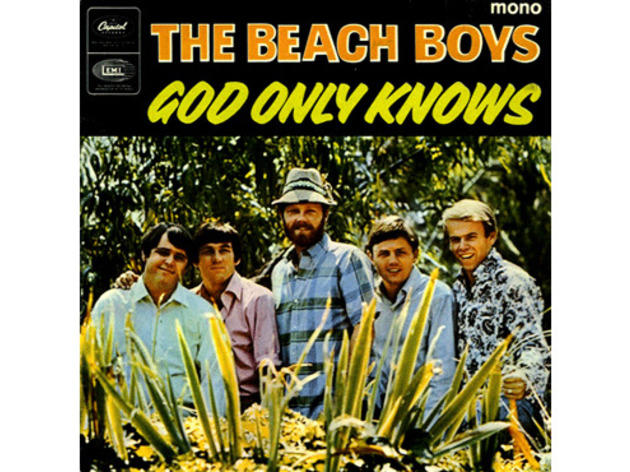 In 1963, Brian Wilson was so obsessed with Phil Spector's orchestral vision for the Ronettes' "Be My Baby" that he purportedly took to listening to it 100 times a day. Three years later, Wilson and the Boys would surpass the master with a song that lifted the notion of the sophisticated love song clean into the heavens. The uncertainty of the first line ("I may not always love you") is a classic pop curveball, which works with the swooping transition from intro to verse. Once that miasmic mix of harpsichords and celestial brass clears, and that opening caveat is laid bare, we're left with a heartbreakingly tender song of yearning, of devotion and of fidelity. Combining the fatalism of lines like "what good would living do me" with the use of God in the title was risky business back in the mid-'60s. There was no need to worry. In fact, the song's universality has turned it into an almost nondenominational and humanist hymn, blessed with an equivocal outlook that can magically give succor to all forms of love.—Oliver Keens
2  "Wonderful World" by Sam Cooke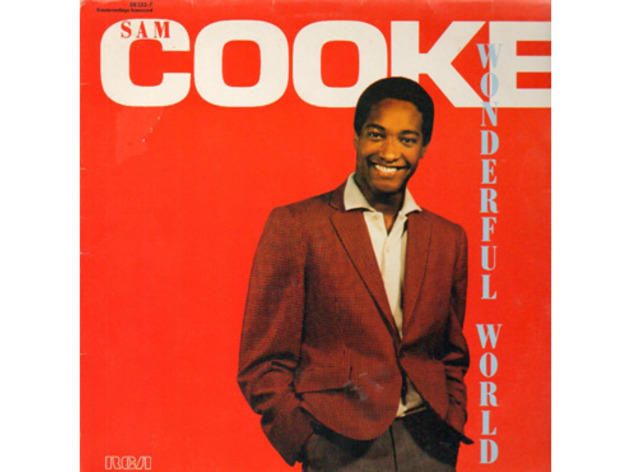 If there's anyone out there whose heart doesn't melt just a little bit when they hear the drum flutter that opens this 1960 swoon of a song, we'll eat our hat. "Wonderful World" is lullaby-simple in its structure—of course one and one is two! of course this one should be with you!—echoing the way that when love feels right, it's somewhere between a no-brainer and a miracle. And no, we still don't know what a slide rule is for.—Sophie Harris
3   "Unchained Melody" by The Righteous Brothers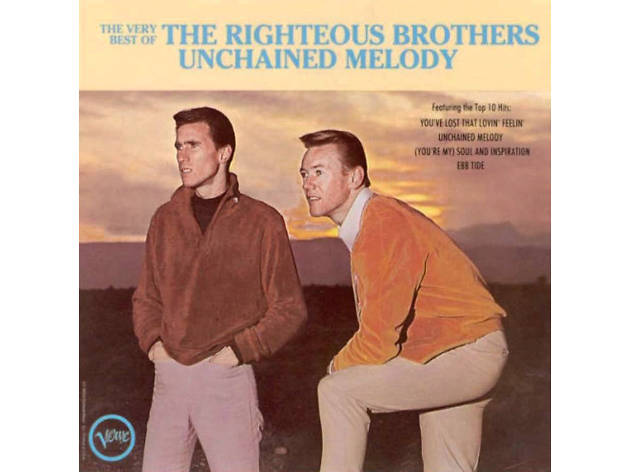 It's the mushy definition of a love song that becomes all the more powerful for it. "Unchained Melody" has all the corny trappings of a by-the-numbers ballad: the swooning, arpeggiated opening, the crescendo to an epic orchestral finale, lyrics whose blatant emotional manipulation ought to fall right apart under scrutiny. But there's real, undeniable hunger in Bobby Hatfield's luminous and raw vocal, the push and pull of the instrumentation is subtler than expected, and the words reveal layers where true fidelity fights to overcome lingering doubt. The world seems to agree: The Righteous Brothers version of the song remains the most popular and well-loved out of hundreds of recordings from around the globe.—Bryan Kerwin
4 "I Say a Little Prayer" by Aretha Franklin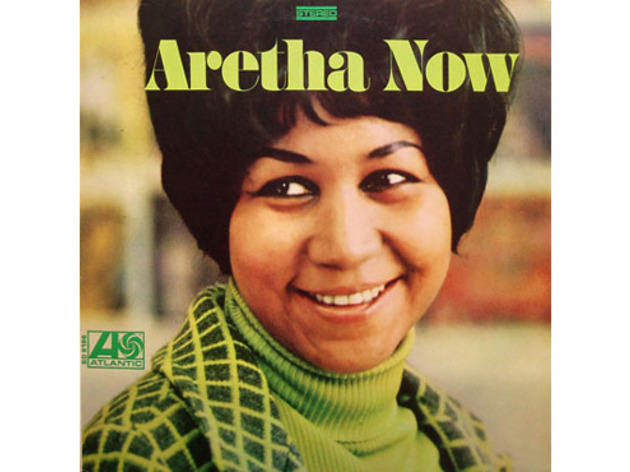 Set in F minor, the song hits like a breakup. Burt Bacharach, you clever devil. Aretha belts it like tragedy, too. That's what puts it in the upper league, what separates it from the puppy-dog bullshit. Love is devastating. She turns her mundane morning ritual—hair, makeup, dressing—into opera. Years later, Björk would repeat this dark magic tragic in "Hyperballad."—Brent DiCrescenzo
5 "Let's Stay Together" by Al Green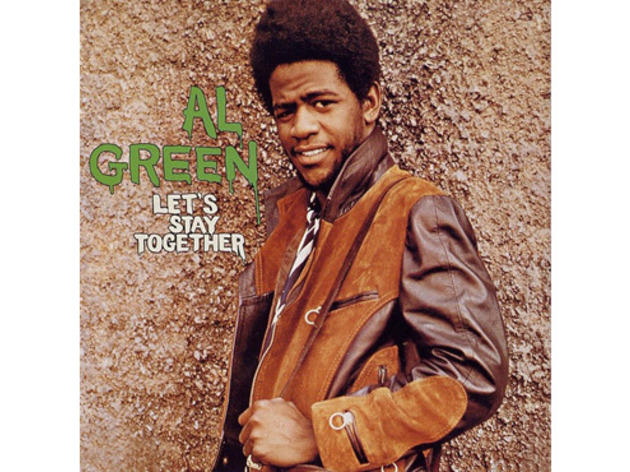 Al Green's greatest gift to the world is that he makes love funky. The lyrics to the Reverend's landmark 1971 hit, "Let's Stay Together," articulate the solemn vows of marriage: "Whether times are good or bad, happy or sad." But sung by Green, these promises are given wings. Covered multiple times since its release, Green's gorgeous original was given a new lease on life in '94, when Quentin Tarantino featured it in Pulp Fiction. But our favorite boost for the song has to be the snippet—"Oh no you didn't!"—sung by President Obama at a fund-raising event in 2012, naughty smile and all.—Sophie Harris
6  "Something" by The Beatles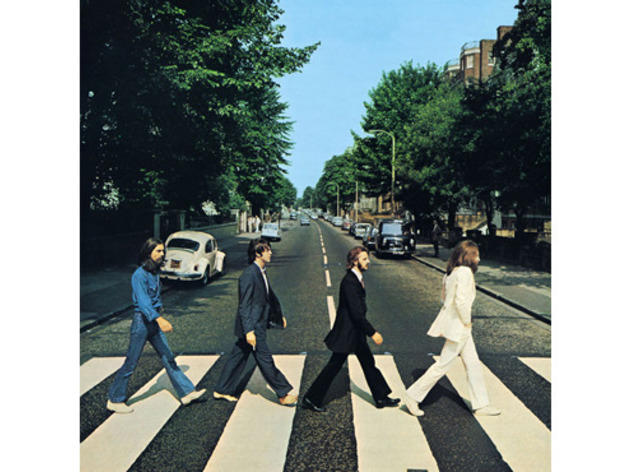 "Something" was the first George Harrison-written song to occupy the A-side of a Beatles single (though it did share the accolade, appearing as a double A-side with unifying call "Come Together" in 1969). Capturing the swirling triumph of infatuation, the tune would become the second-most-covered song of the Beatles' canon ("Yesterday" is the first)—more than 150 artists have tried the dreamy, swooning ode on for size, including James Brown, Elvis Presley, Phish, Isaac Hayes and Frank Sinatra, who famously christened it the "greatest love song ever written."—Kristen Zwicker
7  "One and Only" by Adele
Described by Adele as "the first happy song" she ever wrote and as a "daydream song" in separate interviews, "One and Only" captures that feeling of knowing you're perfect for someone in your life, even if you've never been in a relationship with that person. The fear of taking the plunge with someone, either because of rejection or it going wrong, is all there, but seems worth it all the same. "I dare you to let me by your, your one and only/I promise I'm worthy," Adele sings.—Tolly Wright
8: "Your Song" by Elton John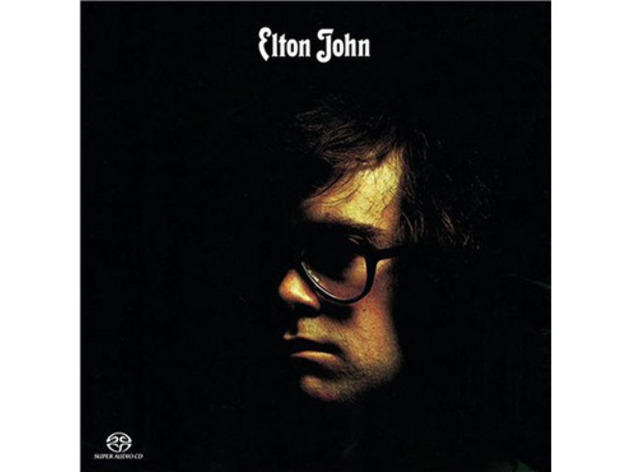 As serenades go, this one's a bit of a mess: full of ideas that stop and start, sentences that don't quite track and a final fluster of confusion—"Anyway…the thing is…what I really mean…"—when the singer forgets the color of the eyes he means to flatter. But therein lies the song's enduring sweetness. The combination of Elton John's simple, pretty tune and Bernie Taupin's self-effacing, fumbling lyrics gives this 1970 track the hand-sewn charm of a homemade gift.—Adam Feldman
9 "My Girl" by the Temptations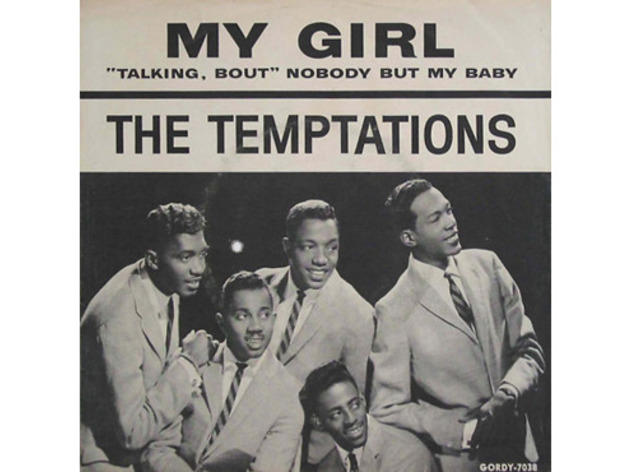 This sugary '64 chart-topper (the Temptations' first) might be the best puppy-love song ever. Penned by fellow Motown signees the Miracles, its instantly recognizable guitar riff (right up there with the one from "Satisfaction"), peppy finger snaps, unabashed optimism and comforting-as-a-much-needed-hug harmonies can make even the most jaded downer feel all warm inside.—Tim Lowery
10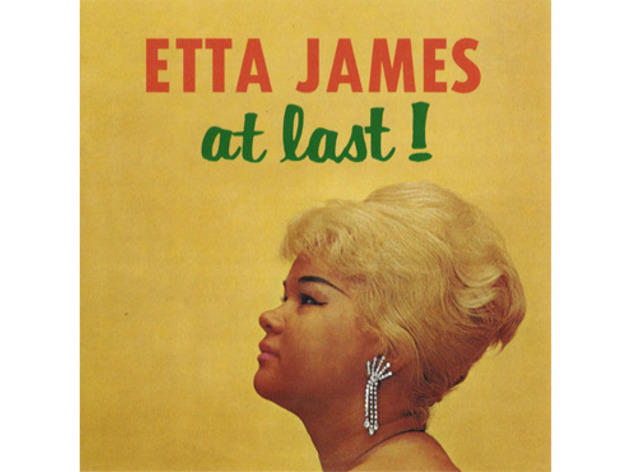 "At Last" by Etta James
The most unapologetically romantic slow-dance–wedding–love-scene song in history, Etta James's 1960 cover of "At Last" may seem a bit cliché. But from the first note, we all know what's coming (love! finally!), and James's soulful crooning induces a shiver every time, whether we expect it to or not. Case in point, pretty much everyone lost it during Beyoncé's rendition at the 2009 presidential inauguration ball, including the First Lady and President Obama himself. Cuuute.—Kate Wertheimer
---
Why "Fish Wrap"? Years ago, living in San Francisco, I became a devotee of a legendary journalists named Herb Caen. While he may not have been the first to use the phrase in connection with "yesterday's news," he is the one I remember. Today's news is tomorrow's fish wrap. Maybe it's a generational thing. At any rate, we call our Friday wrap up, The Friday Fish Wrap . . . Five things worth knowing about VCA this Friday.
[subscribe2]
http://vashoncenterforthearts.org/wp-content/uploads/2018/06/Mask-1.jpg
533
400
Kevin Hoffberg
http://vashoncenterforthearts.org/wp-content/uploads/2019/03/VCA-logo_header.png
Kevin Hoffberg
2018-06-08 12:05:01
2018-06-19 10:46:19
Friday Fish Wrap 6.8.18